Here are some favorite links to reputable dealers and friends that are of interest:
---
Dedicated to serving the needs of the 16mm Film Collecting community since 2004
The Internet's only SECURE site for 16mm Film Collectors
• Film and Equipment Sales
• Film Collector's Chat Forum
• Software for Managing Film and Equipment Libraries
• FREE Films Awarded in Spin2Win Contest
• FREE Membership
---
The Original 24 Hour Film Convention
16mmfilmtalk.com: www.16mmfilmtalk.com is a simply tremendous site for collectors of 16mm film! Get the lowdown on just about anything to do with film collecting (repairs, dealers, equipment, what's for sale, etc.) on the very active forums. THIS SITE IS EXTREMELY ADDICTIVE! You've been warned.
---

Are you in the New York Tri-State area? Would you like to see great silent films with live musical accompaniment? Check out Silentclowns.com! You'll have a terrific time in a beautiful setting!
---
Here's a wonderful site: http://silent-movies.com by David Pearson with lots of info and photos from the silent era.
---
Steve Schuler's

site is a great place to visit. Provides resources for used films, posters, equipment and more!
---
Film-Tech: www.film-tech.com is a great site with lots of photos of theaters and home theaters. Forums, chat, tips for handling film and projection. Detailed history and information on all film formats!
---
Drive-infilm.com: The place to get those great Drive-In intermission films in 16mm. Features, videos, lots of terrific stuff!
---
Phil Johnson: http://8mm16mmfilmscollectibles.com is one of the best and most reputable dealers of used film and supplies around. Personally recommended!
---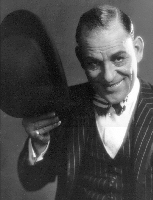 Do you like Lon Chaney? Well, who doesn't? The Man of A Thousand Faces is the star of Jon Mirsalis' wonderful Chaney Fan site: http://members.aol.com/ChaneyFan/
Don't step on that spider -- it might be Lon Chaney!
---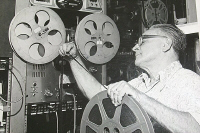 A Tribute to Bob Lee. Here's a page set up to commemorate a wonderful man. Robert E. Lee ran the Essex Film Club and Griggs Moviedrome for many decades until his passing in 1992. He is remembered fondly by film colletors all over the world for providing great classic films. He freely shared his wealth of knowledge and good cheer with those of us who were fortunate enough to know him. This site is maintained by his son, Donald Lee.
---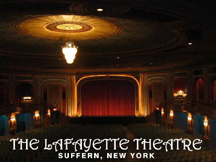 For a wonderful movie experience in the New York, New Jersey, Connecticut tri-state area, visit www.bigscreenclassics.com. See classic films on the big screen the way they were meant to be seen in the beautifully restored, historic Lafayette theatre in Suffern, NY! All presented with the loving care of true fans of the art of the motion picture. These guys do it right!
---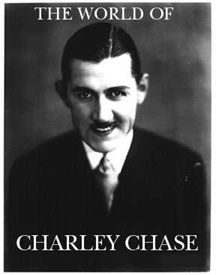 Here's a wonderful site for the many fans of the great Charley Chase. THE WORLD OF CHARLEY CHASE has film reviews, announcements for video releases, a Chase biography and lots of information!
http://www.geocities.com/ysolan82/chase.html